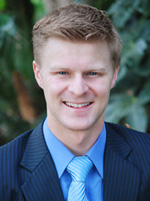 FoxCelebrations offers a youthful look and an energetic characteristic to your special occasion or celebration.
We can offer a wide range of ceremony types from classic and traditional, small and elegant or large formal occasions. We can also provide the appropriate equipment, materials and individuality to make your experience an enjoyable and memorable one.
To give your celebration a 'Fresh' and 'Enjoyable' atmosphere and when presentation and perfection matter call Jonathon Fox for a chat on how we can provide a stress free, memorable experience.
Jonathon Fox:
jonathon@foxcelebrations.com.au 0418 956 639
Anita Fox:
anita@foxcelebrations.com.au0402 477 139
---
Fill out our obligation free enquiry form